The efforts of every individual team member should be recognized. It helps show them that their work is not going unnoticed. It also effectively boosts their confidence in the organization, the team, as well as the projects.
Team Management Skills
This article looks at some of the key things that team managers need to do if their team is to thrive and succeed. These range from choosing the right people and deciding who does what, to communicating with, developing and motivating people. It also covers some of the most common pitfalls to be avoided.
A good starting point is the Warren G. Bennis quote that "Leaders are people who do the right things; managers are people who do things right." Leadership involves creating a compelling vision of the future, communicating that vision, and helping people understand and commit to it. Managers, on the other hand, are responsible for ensuring that the vision is implemented efficiently and successfully.
Of course, these two roles overlap – and, to be fully effective, you need to fulfill both roles. However, the focus of this article is on the specific skills and responsibilities of managers, and on the tools available to them. After all, there's no point energizing people to work towards a fabulous vision of the future, only to fall flat on your face when it comes to implementation.
Importance of Team Management
1. Proper team building
2. Noticeable boost in productivity
The teamwork and clear communication between the employees and the leader increases productivity and organizational objectivity. When the staffs get a clear vision of their responsibility, it increases better focus on their tasks.
3. Opportunity to explore
The teamwork promotes learning and offers an exploration of new ideas and perspectives. Furthermore, cooperation suggests an exchange of skills, which leads to different results for further success in the various domains of life.
4. The Satisfaction of Consumers
The increased productivity and exploration of unique perspectives provide the timely completion of projects with the utmost satisfaction of the customers. The healthy environment of the workplace also creates a sense of achievement in the employees.
5. Motivation
6. Feedback
Collecting 360 degrees feedback and opinions of the workers gives the chance to better the results for consumer satisfaction. It also helps one to stand out from the crowd and create innovative ideas for upcoming projects of the organisation.
How to manage a team?
Some useful team management strategies and tips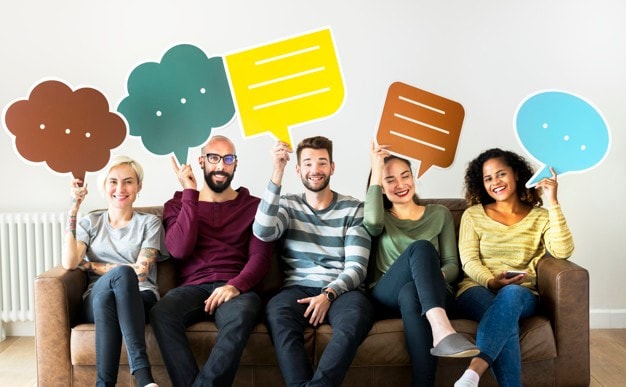 There are many essential skills required for excellent team management. Successful team management constitutes of factors. It is an important skill which every team's manager needs to have to have their team function well.
1. Communication
2. Transparency
3. A clear vision
4. Organization and functional skills
The ability to accurately organize the assignments and distributing them between the staff is as important as the constant practical skills that must be prevalent during a task force. It is also known as delegation.
Effective team management is ensured by having a proper delegation of authority. It comes in use when work is assigned between the members of a team. It also helps retain the confidence of the employees working under the manager. It is because efficient delegation shows the employees that the managers have faith and trust in their abilities and working skills.
5. Respect
It is crucial to have a respectful environment in the office or the workplace. Lending ears to the problems of the senior employees as well as the peer groups is vital to manage the functions undisrupted.
6. Confidence
7. Navigation of awkward conversation
8. Flexibility
Team members should be given opportunities for using their knowledge when it comes to solving a task. Moreover, they should also be given flexibility at the workplace, i.e. they should be able to maintain a healthy work and life balance. It will also help boost their productivity and output. The increase in business output will, in turn, help maintain the balance of effective team management.
9. Reward programs
Team management also includes the recognition of those employees who are performing well. It shows them that their efforts are not going to waste and are being noticed. These efforts should be recognized through promotions, rewards, and prices, among others. These are a crucial part of effective team management since this helps boost the employee's confidence and satisfaction as well.
10. Training
Through regular exercise as well as development programs, each of the employee's skills can be updated. It, in turn, helps build a strong team that can tackle new problems and uses cases. It also ensures the team's learning and personal growth.
By sharpening the skill set of the employees through learning methodologies, new capabilities, and tools, as well as training sessions, the team's output can be improved significantly. It further helps ensure proper team management.
How to Achieve Effective Team Management
With good communication channels and plenty of opportunities to give feedback, you can provide your team with a strong support system. With this, team leaders can develop accountability, trust, and a less hierarchical approach.
1. Be transparent
It sounds like a big claim but transparent environments help to develop a feeling of mutual respect between team members and team leaders. Via open and consistent communication, transparent and authentic workplaces help employees to feel secure in their positions. In turn, team members feel freer to contribute ideas and suggestions, enhancing creativity.
Marc de Grandpre, senior VP of Marketing at KIND Healthy Snacks, believes that transparency in the workplace is hugely important. Marc explains how they use transparency for effective team management at their company :
"How can your company learn, grow and succeed if people are afraid to be themselves, voice their opinions and genuinely show that they care about the brand and team? Having the company become a sort of safe space allows for brilliant ideas to flow and for problems in your company to be flagged and addressed head-on."
Marc and his team aim to make all employees feel in the loop, respected and valued. Consequently, they found that each team member felt happier in their job, while also more creative and loyal.
Using transparent tools
James Hannam, team management consultant, agrees that transparency is a cornerstone to high-functioning teams. James explains that on his projects, teams use MeisterTask to achieve effective team and project management. They do this by providing team members with an overview of projects and responsibilities, via their shared Project Boards:
"If all of your team members can have a high-level of visibility over the project, while also understanding the part they are playing at any given time, you will foster a sense of responsibility, creating accountability among team members."
Each task within each Project is assigned to a specific team member, making everyone's responsibilities clear. This also enables team members to understand the role they're playing within the bigger picture. With all tasks and responsibilities displayed transparently, team leaders can take a less hands-on approach, knowing each task will be seen through by the assigned person.
2. Keep communicating
The aim is to create an environment in which team leaders feel able to provide honest and constructive feedback, and team members feel confident to voice concerns and communicate with one another.
If your distributed team is working across time zones and you'd like to set up a standing appointment for calls, it's important to find a time which works for everyone involved. By not always holding calls at inconvenient times for the remote team member, they'll be more open (and awake) to honestly and accurately communicate with you.
Try a chat channel, like Slack
Another great communication tool is Slack. Lots of companies are already using Slack, as regardless of whether your team is working remotely or all in one office, it's a great way to cut down on emails and build a positive and friendly working culture.
At MeisterLabs we have a 'stand up' Slack channel, where everyone begins their day by sharing what they'll be working on. This helps to prevent siphoning between teams and gives managers a good idea about what everyone's focus for will be. It also allows team members to jump in and offer support when useful.
3. Provide valuable feedback
Even if you have no negative feedback to give, make sure to hold regular opportunities to check-in. This way, you can provide advice on how you feel your team members are progressing and could grow further. If there are any areas of work that you feel could be improved, these discussions also provide a good opportunity to share your constructive feedback.
Authorship:
https://www.mindtools.com/pages/article/newTMM_92.htm
https://www.marketing91.com/team-management/
https://www.meistertask.com/blog/6-simple-tips-effective-team-management/
Team management
Example: Although the office rules stipulate that all employees should report to the office in the mornings before visiting clients and attending to call-outs, you realize that this has a negative impact on productivity and causes team members to lose valuable time. You decide to let team members visit clients first thing in the mornings as per their discretion and when it will benefit their overall productivity.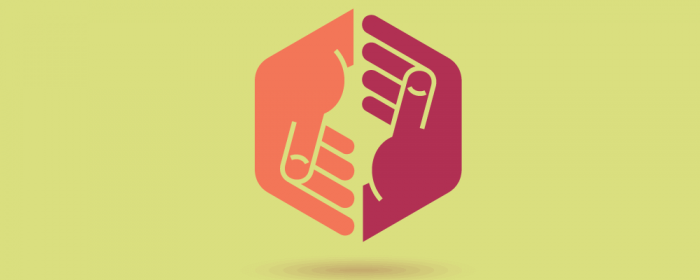 8 Team Management Skills Every Leader Should Know
Team management skills are something that every manager should have and strive to constantly improve upon. Effective management skills are beneficial to both the manager and the teams they oversee. These skills can ensure that everyone is on the same page about what is expected within the workplace and provide managers with the tools they need to successfully lead. In this article, we will discuss what team management skills are and provide examples of quality team management skills you can implement today.
Team management is a manager or organization's ability to lead a group of people in accomplishing a task or common goal. Effective team management involves supporting, communicating with and uplifting team members so they perform to the best of their abilities and continue to grow as professionals.
Precisely what constitutes effective team management, however, may differ depending on the work environment and the people. Some managers do well with an authoritative approach, while other managers prefer to manage their teams in a more casual way. Some team members may also respond differently to certain management styles. Understanding your own leadership style and what works best with your team is an important part of team management.
Why is team management important?
Understanding the importance of team management and working to develop your team management skills can help you be the most effective leader possible. The more effective you are at managing your team, the more successful your team will be within the workplace.
Effective team managers tend to share certain skills, attitudes and tactics. Although good management involves more than merely applying a list of tried-and-tested methods and approaches, you may benefit from considering practices that have worked well for other managers over the years. If you are new in management or wish to grow your management skills, here are a few ways you can hone your skills as a team leader as well as real-life examples within the workplace.
1. Focus on serving rather than managing
Although it may seem counter-intuitive, effective managers focus on serving rather than managing their teams. As a manager, you should at all times have the best interests of your team members in mind and should strive to assist and support them in achieving both individual and team goals.
In addition, a good manager leads through actions, as opposed to merely giving orders and delegating tasks. If you want your team to act professionally and deliver excellent work, you should act accordingly and set an example.
Example: A team member has phoned to say she is ill and not coming into work. Instead of adding all of her outstanding tasks to the workload of other team members, you offer to complete some of the tasks yourself.
2. Don't always assume you're right
If you want to be a good manager, you have to be open to continuously learning. While as a manager you may occupy a more senior position than the team members you manage, you should keep an open mind as to what your employees can teach you on a daily basis. Apart from learning from your team, you should also ensure that you stay up-to-date with the latest trends and developments and invest in your own ongoing professional development.
Example: During a meeting with your team, you give your opinion about a technical issue that one of your clients is experiencing. One of your senior technicians responds to your analysis with a different point of view. Instead of immediately assuming your viewpoint is correct, you listen attentively to what he has to say and then have a constructive discussion on the matter.
3. Make transparency a priority
A transparent workplace can help employees feel more connected and encourage creativity and accountability. Practicing transparency through open and consistent communication allows your team members to feel a sense of respect that is important for overall job satisfaction and productivity. This can also help your team members have more confidence when it comes to contributing ideas and solutions to the workplace, which can ultimately benefit everyone involved.
Example: Rather than distributing team tasks on an individual basis, use a project management system to assign and display tasks and overall goals for a particular project. When team members can clearly see their role in a project and know exactly what their responsibilities are, they are more likely to hold themselves accountable for producing quality work.
4. Set boundaries
Although you want to treat your team with kindness and respect, it is also important to set boundaries and assert your authority at times. Team members should know that your job is to ensure their work gets done efficiently and that, when necessary, you will take disciplinary action. There should be a very clear understanding of responsibilities and roles within the workspace to discourage team members from challenging unclear boundaries.
Example: A client has informed you that one of your technicians has not been attending to the necessary maintenance tasks on a regular basis as per their service agreement. Rather than sending an email to let your technician know they need to update the maintenance tasks, you meet with them in person to clearly outline your expectations and discuss the employee's recent unsatisfactory performance. By meeting in person, you show your team member that you take their performance seriously and that not following through on work assignments will not be tolerated.
5. Provide a positive workspace
Although the business world is a serious place that often involves profit margins, risk assessments and performance evaluations, studies have shown that a bit of humor and light-heartedness in the office can have a remarkably positive effect on productivity. If possible, organize fun work outings or liven up the office environment with some plants and bright colors. Even if you just bring a bunch of flowers to work or tell a joke every now and then, this can brighten your team's day and foster a culture of happiness within the workspace.
Frequently Asked Questions
1. What are the Different Roles that a Team Leader has to Play?
A team leader is someone who keeps track and guides different team members that are working on the project. They are the ones who instruct the team to perform their tasks and guide them if they get stuck somewhere.
Supervisor: This role is responsible to oversee the activities that are being performed by the team members.
Communicator: This role is responsible to regulate different communication channels between the dev team, the stakeholders, and other entities related to the project.
Goal Setter: This role is responsible to set the goals and milestones that the team has to accomplish to bring more value to the company.
Strategist: This role is responsible to devise the strategy that the team has to follow if they want to complete their assignments and bring more value to the company.
Organizer: This role is responsible to organize and keep track of all of the different tasks, documents, and employees related to the project.
2. What are the 5 key Management Skills?
3. What are the Four Main Elements of a Successful Team?
Authorship:
https://www.indeed.com/career-advice/career-development/team-management-skills#:~:text=Team%20management%20is%20important%20for%20a%20number%20of,communication%20skills%20and%20active%20listening.%20More%20items…
https://www.indeed.com/career-advice/career-development/team-management-skills
https://www.ntaskmanager.com/blog/effective-team-management/
Team management
Example management team structure with staff members and leaders of larger functions. The organization chart equals the management team setup.
What is a Management Team? What is its purpose, structure and meeting frequency?
A management team is a collection of top managers who set the strategy and run the operations of an organization together with its top leader. The management team can meet anywhere from weekly to monthly or quarterly depending on the type of business and the team setup. It is normally structured around the direct reports of the top leader.
I will explain all aspects to you in more detail in this post, based on my experience from being a member of as well as the leader of several management teams over the years. Leading a highly skilled team requires skill, experience, and proper use of leadership styles. I show you exactly how to do this in my democratic leadership course. I have also had great use of the Six Leadership Styles by Goleman when leading my team.
What is a management team?
The management team is the highest senior team of managers and leaders in an organization including the top leader. It is not just a collection of top managers, but also a team whose results are leveraged by increased cooperation and teamwork encompassing all the different functions of the organization.
If you want to become a member of a management team someday, perhaps reading our article on how to create a leadership development plan for yourself could be a good idea.
Generally speaking, the purpose of the management team is to successfully operate the organization it is heading with all that that entails as well as develop and execute a proper strategy for the future of the organization. The output of the team should also be more than the sum of the output of each of the individuals. If the management team can create this leverage, the organization will be stronger than each of its functions combined. This is the old "one plus one equals three" concept. The different members are often heads of different functions and the existence of the management team should also ensure that the different parts of the organization pull in the same direction. Depending on the type of organization, the following might also be included in the purpose of the management team:
You can learn about all the above-mentioned leadership styles in our styles portal available here: leadership styles, it contains info on the situational leadership model as well. I do suggest you take a look at it for inspiration and development. It`s not easy to take the step from mid-level management to becoming a management team member or even the leader of a management team. These roles often require additional leadership skills and an understanding of strategic thinking. Democratic leadership is a good idea for a senior team from various functions, as it leads to engagement and empowerment through participation, which increases team performance substantially. This is difficult to achieve, but you can fix this by taking my democratic leadership course which contains tips, tricks, and implementation steps based on my vast experience as a CEO. Democratic leadership has truly helped me to succeed in my career and I am positive it can work for you too.
9 Examples of Effective Team Management Skills for 2022
Team management skills are qualities that help leaders guide groups effectively. Examples skills include emotional intelligence, communication, and decision-making. These characteristics enable managers to guide employees with empathy, logic, and confidence.
1. Delegation
Delegation is one of the most important team management skills. The role of a leader is to find the best people for the job and utilize every collaborator effectively. While individual employee success revolves around personal performance, manager success hinges on holding team members accountable, yet trusting them to do their jobs.
Micromanagement occurs when managers struggle to cede control to teammates. When leaders constantly review or perform tasks that staff are capable of handling alone, employees' confidence and morale drops. Not to mention, leadership duties often get neglected in the process. While the manager completes simple tasks, nobody fulfills higher-level functions like analyzing data and evaluating progress, evaluating and coaching employees, and making executive decisions that benefit the team. Plus, trying to do everything is a sure recipe for burnout.
Team management requires a shift in mindset, from a player on the field to a coach guiding the game. Skilful leaders identify teammates' strengths and weaknesses, evaluate workloads, and split tasks among team members accordingly. If necessary, then team managers can reassign roles as the project progresses, but it is important for every team member to receive clear duties and sufficient workloads.
2. Emotional Intelligence
People managers connect and correspond with individuals of various backgrounds, responsibility levels, and personalities on a daily basis. These contacts range from teammates to executives to vendors to clients. Possessing a high emotional quotient and exceptional empathy enables managers to navigate situations with grace and dignity, ensuring mutual respect.
Emotional intelligence is one of the most pivotal team management soft skills. Defined as the ability to accurately identify and respond to the expression of feelings, emotional intelligence guides leaders in interactions with colleagues.
3. Boundary Setting
One of the most often overlooked team management competencies is the ability to set boundaries. Leaders walk a fine line between developing personal relationships and remaining professional. Team managers aim for relatable and respect. These leaders want employees to see them as human, while still recognizing them as the boss.
This balance between authority and authenticity is tricky to achieve and maintain, albeit possible with proper boundaries. Good managers show interest in employees' lives beyond the office, but do not pry or discuss work-inappropriate topics. While team leaders might develop closer relationships or stronger rapport with certain team members, when it comes time to work, all teammates are on equal footing and receive fair treatment.
4. Organization
Organization is an essential skill for team leaders, and one of the most pivotal cross-functional team management skills. Projects and collaborations consist of many moving parts and individual contributions, and without a well-ordered system, leaders may overlook important details.
Well-organized team leaders keep teammates on task, executives informed, and operations running smoothly. Managers with a clear plan know when to schedule meetings, where to find critical information, and who to check in with for updates. The resulting sense of calm and control inspires confidence and puts collaborators at ease.
One way to organize teamwork is by using project management software. Another approach is to recruit a competent assistant to gather and manage information. However, each manager has a preferred organizational method, such as spreadsheets, to-do lists, or daily scheduled housekeeping rituals.
5. Team Building
Team building is an ongoing and intentional process, so it is important that managers have the know-how to build relationships, foster communication, and strengthen bonds between teammates. While some colleagues click and get along instantly, most groups need help communicating, coordinating, recognizing each other's skill sets, and appreciating unique personalities and perspectives.
Great team leaders rally group members around a central purpose. These managers spotlight team members' strengths and distinguishing factors while also highlighting qualities teammates share. Savvy team leaders establish common ground while also nurturing individual talents, meaningfully connecting teammates in ways that encourage further interaction.
FAQ: Team management skills
What are team management skills?
Team management skills are qualities and abilities that enable leaders to achieve group harmony and direct teams towards timely goals. Team management competencies include abilities such as problem solving, decision making, and boundary setting.
How do you assess team management skills?
One of the best ways to assess team management skills is to observe employee interactions within group settings. Most modern work requires collaboration and teamwork, and watching how individuals interact with colleagues can give a preview of how these workers will perform as managers.
Asking behavioral questions and presenting mock situations can be effective methods of assessing team management skills during interviews, while surveying a current manger's team provides valuable insights into leadership style and effectiveness.
How do you improve team management skills?
One way to improve team management skills is to seek out leadership coaching. Leadership coaching is when professionals partner with a consultant to learn managerial skills and strategies and target critical areas of improvement.
Great leaders are constantly learning and improving through methods such as reading leadership books, asking for feedback, and seeking out mentors. However, most growth comes directly from experience. One of the best ways to improve team management competencies is to accept leadership roles and learn through trial and error.
Benefits of Using Team Management Software
1. Effective Task Assignment
Team management software allows you to delegate your tasks among your team members efficiently. You can track the time spent by every team member, and optimise the workload accordingly.This helps to boost the overall productivity of your team.
2. Easier Budget Management
With project management software, you can easily track the time taken by your teammates to complete the project. Some paid tools also let you generate an invoice and mail it directly to the client from the app itself, making your work easier.
3. Improve Team Productivity
Team management apps allow you to optimize your team member's performance. By tracking their time, you can distribute tasks to members with less workload. It also helps you make informed decisions about projects.
4. Easier Planning and Execution
5. Powerful Communication Tools
A task management software offers powerful communication tools to collaborate with your team members easily. Most software allows screen sharing features, voice or video calls, instant messaging, document sharing, and commenting features to their customers.
A team management software is a tool that helps you and your team in project initiation, planning, execution, monitoring, and billing. Along with this, it also enables you to distribute your workload among your team members, share your ideas with them, and manage them effectively.
Team management software also helps you boost your team productivity and improve the quality by analyzing the time required by your team to complete a project. It is done with the help of time tracking apps, usually built-in management software.
Managing a team comprises planning, communication, task distribution, and analyzing progress. It might be a little difficult to conduct all these steps with a remote team. Earlier, you had to depend and switch between multiple applications to execute these steps.
However, the past decade saw the rise of team management software, which made management more accessible. Now managers can ensure that all these steps are carried out for every single project. It also helps with efficient communication, which is a key to team management.
The cost of team management software varies depending upon its features and the number of members in your team. Good team management software offers planning, organization, scheduling, tracking, communication, and billing tools. Integration of third-party apps is another important criterion.
If you start and have a small team, you can access team management software free of cost. For a small or medium-tier company, you can choose the premium plan, which will cost you around $5 to $7 per user.
If you have a growing team looking to manage multiple projects at a time, you need software packed with advanced features and security. Such software can cost you between $15 and $25 per user.
Authorship:
https://www.leadershipahoy.com/what-is-a-management-team-what-is-its-purpose-structure-and-meeting-frequency/
https://teambuilding.com/blog/management-skills
https://www.founderjar.com/team-management-software/